8 years after its prequel, team 'Magik' is back with Rock On 2. It shows us that music cannot be nurtured in a competitive environment. It comes from the heart, connects people and break barriers. It needs to be set free for it to flow freely. Shujaat Saudagar's direction and Pubali Chaudhari and Abhishek Kapoor's writing has resulted in a clean and wonderful film which will appeal to all generations.
After the death of their fourth band member Rob Nancy, Magik tries to keep their band alive. After their reunion in the previous film, the band 'Magik' get dispersed again due to some shocking chain of events. The members of the band start leading their own lives.
Aditya Shroff (Farhan Akhtar) is in Shillong. He tries to start tea plantation business, helping the people in the village. He also tries to do away with the guilt that has been traumatizing him. Joe Mascarenhas (Arjun Rampal) is a reality show judge and owns a posh club. He is rich and successful but is succumbing to mediocrity. Kedar Zaveri aka KD (Purab Kohli) thinks the band should come together again but that doesn't seem possible. He finally finds a ray of hope when he listens to a recording sent by Uday (Shashank Arora) which has Jiah's (Shraddha Kapoor) composition. All the characters in the film have conflicts, but somehow, everyone's conflict is connected. The great chemistry between the boys and their splendid performances as actors is what stands out in the film.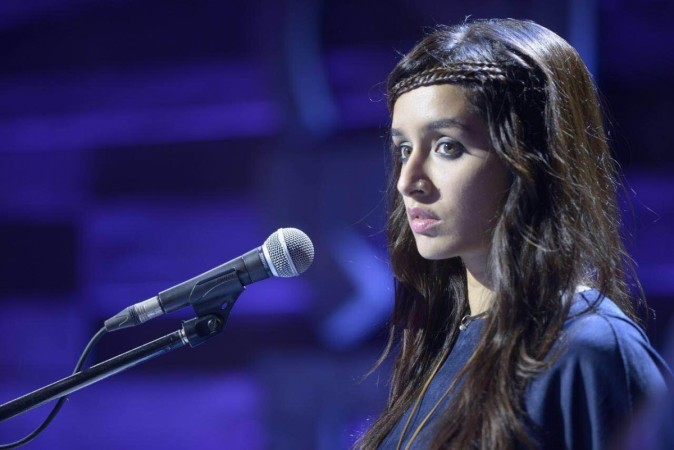 Farhan Akhtar is dynamic in the movie. He is the rockstar here. Purab Kohli is endearing as always. Arjun Rampal is nice. Shraddha Kapoor plays a vital role and stays true to her character of a repressed musician where her on-screen father tries to stop her from pursuing music.  She is the soul of the movie. The actress has evolved as a singer and Rock On is a proof. The movie is about friendship and music bands. And of course, the throbbing, pulsating soundtrack of Shankar Ehsaan Loy is an add on here.
The movie shows the picturesque Shillong and is shot in the exotic locations of Meghalaya. The most enjoyable part of the movie is the finale concert in Shillong where we get to hear back-to-back performances by real singers. We see Usha Uthup and Meghalaya's Summer Salt Band performing the delightful 'Hoi Kiw Chalo Chalo',  with Shankar Mahadevan.  'Woh Jahaan' is sung by the actors Farhan Akhtar and Shraddha Kapoor themselves.
Overall, Rock On 2 is an exciting 139 minutes watch complimented by superb performances by the lead star cast. Like its prequel, the music here is fabulous. It grows with the film  and in the end, the transition of  'Woh Jahan' song to the title Rock On song is amazing. So, what are you waiting for? Go and celebrate life with music at the cinemas near you.
Rock On 2 Movie Details
Star cast: Farhan Akhtar, Arjun Rampal, Shraddha Kapoor, Purab Kohli and Shashank Arora.
Directed By: Shujaat Saudagar
Produced By: Excel Entertainment, Eros Now
Music By: Shankar, Ehsaan and Loy
Music Lebel: Zee Music Company.